Emergency Auto Lockout Service
Lake Oswego, OR
97034, 97035
(No hidden prices or surprises. This is the lowest price you will find.)
Auto Lockouts
$40 to $50
(Total Price)
(Price depends on time of day or night)
Cars, Trucks, Semi Trucks, Motorhomes

Home Lockouts
$50 to $60
for the 1st lock picked.
(Price depends on time of day or night)
$10.00 per lock after the first lock.
If lock needs to be drilled add $10.00 for each lock.

Auto Jump Starts
$40 to $50
(Total Price)
(Price depends on time of day or night)

Storage Lock Removed
$50.00
(Total Price)
Extra Locks Removed: $20.00 per lock

I can rekey locks for Residential and Small Commercial property.
For Autos and/or Motorcycles: I DO NOT make keys, program keys, fix broken keys, or service these types of locks. I can ONLY unlock Autos.
I can unlock cars, homes, businesses, or just about any type of lock.
I'm a Licensed, Bonded, Honest, and Insured Locksmith, CCB #: 186343
I have been in business for 14 years!
I'm a Local, Family owned and Operated Mobile Locksmith. I do not have a shop.
Payments I Accept: VISA, MC, AMEX, DISC, Debit, or Cash (sorry, No Checks)
I can unlock over 636 types of vehicles including semi trucks & motorhomes (up to 2018)

Family Owned and Operated for 14 years
Mark's Locksmith has provided excellent service locally for over 14 years. Mark's Locksmith is family owned and operated and highly recommended by his long-time customers. Services include Auto, Residential and Commercial - Deadbolts Installed, Locks repaired, replaced, and rekeyed. Able to assist you by unlocking your car or home if you lock yourself out. Emergency Service is available 24 Hours / 7 Days a week.

How To Unlock The Kwikset Bedroom / Bathroom Lock with a Paper Clip!
Mark Errington
ALL Locksmiths in Oregon need to have a CCB license and now a Oregon Certified Locksmith certificate number to rekey locks for homes and businesses, to open cars, open homes and businesses.
My Oregon Construction Contractors Board (CCB) License Number: 186343
My Oregon Certified Locksmith certificate number is: 5063OCLS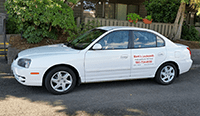 Mark's Locksmith Lake Oswego
Car Lockouts $ 40.00 to $ 50.00 flat fee
200 Greenridge Dr
Lake Oswego
,
OR
97035
United States
Hours:
Mon-Sat 8am - 10pm

P:
(503) 734-8550
Locksmith 97034, 97035 Googlebot Visited 227 times.